Barcoo Behaving Badly
" BOSLEY "
Photo at 16 months
Sire: Ch Barcoo Unfinished Business
Dam: Tyronelea Everygirlovesasaylah
Our young Rough man & he lives up to his name !!!
Bosley has not been to too many shows but hopefully 2022 will see him back
in the show ring as we are moving back to Perth and closer to the DogsWest grounds.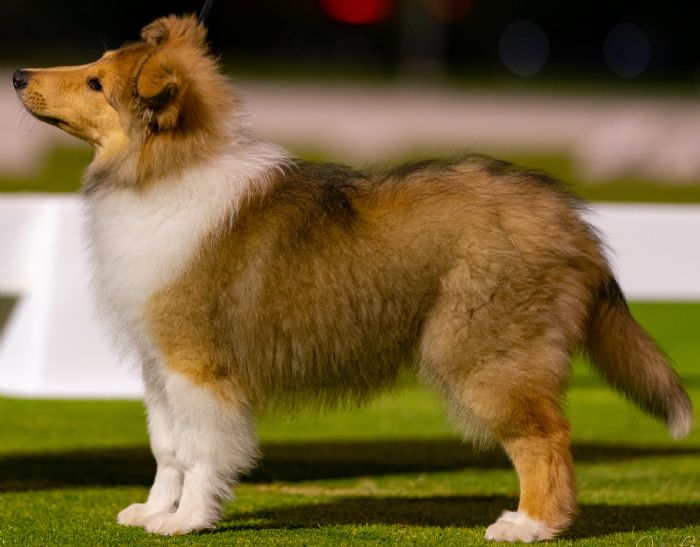 Photo at 4 months
DNA FOR BOSLEY:
CEA/CH - NEGATIVE DEGENERATIVE MYELOPATHY - NEGATIVE
IVERMECTIN SENSITIVITY MDR1 - NEGATIVE
GREY COLLIE SYNDROME - NEGATIVE VON WILLEBRAND'S - NEGATIVE
JUVENILE DERMATOMYOSITIS (PAN2) - NEGATIVE
MALIGNANT HYPERTHERMIA - NEGATIVE
Contact Details
Wendy Fancote
Cannng Vale, WA, Australia
Phone : +61412027254
Email :
[email protected]