Barcoo Behaving Badly
" BOSLEY "
Sire: Ch Barcoo Unfinished Business
Dam: Tyronelea Everygirlovesasaylah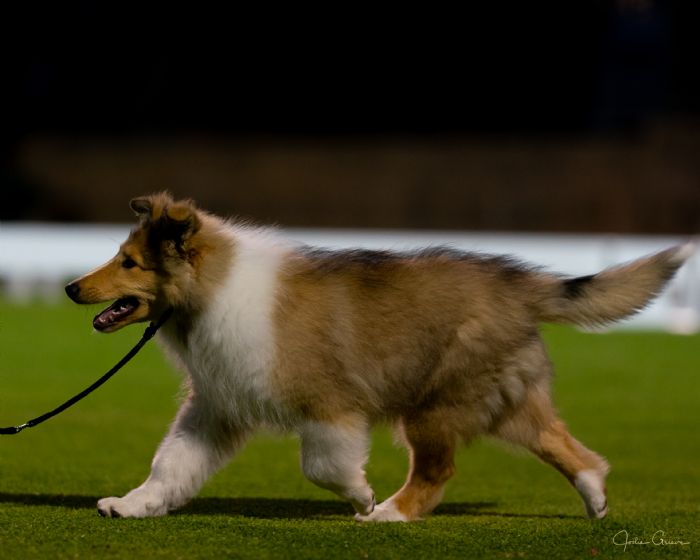 Our young Rough man & he lives up to his name !!!
His debut into the show world was not wonderful as we were not ready when called into the ring so he is not groomed and did not want to co-operate moving around anyway - however we got some photos - thank you Jodie Grieve Photography AND Kirsty for handling him and getting him moving !!!!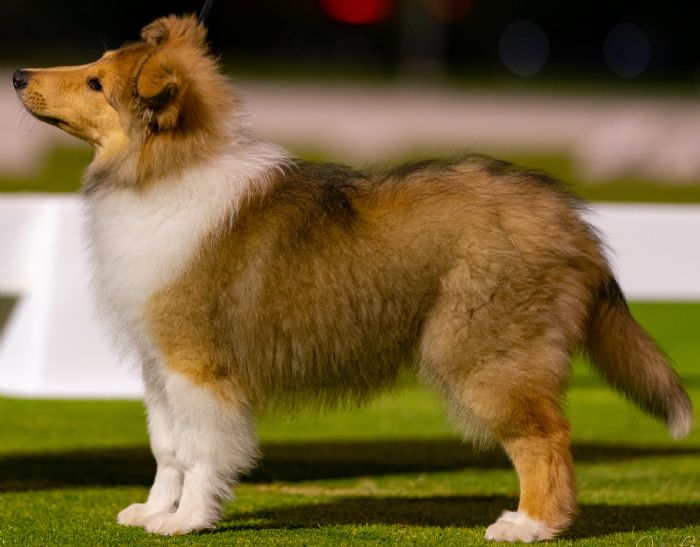 DNA FOR BOSLEY:
CEA/CH - NEGATIVE DEGENERATIVE MYELOPATHY - NEGATIVE
IVERMECTIN SENSITIVITY MDR1 - NEGATIVE
GREY COLLIE SYNDROME - NEGATIVE VON WILLEBRAND'S - NEGATIVE
JUVENILE DERMATOMYOSITIS (PAN2) - NEGATIVE
MALIGNANT HYPERTHERMIA - NEGATIVE
Contact Details
Wendy Fancote
Albany, WA, Australia
Phone : 0412 027 254
Email :
[email protected]